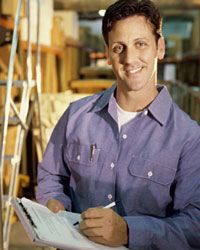 Our business originated as a family owned heavy equipment rental company that was established in 1952, in the City of Ontario, California. Over the years we have supplied operated and maintained earth moving equipment for various projects throughout Southern California.
Throughout the years of growth in the equipment rental industry we have been provided with the knowledge and experience to develop a contracting division that began in 1990.
Being active grading contractors in the Southern California area, we have completed various types of projects including sub-divisions, shopping centers, school sites, sport parks, commercial projects and most recently finished the new Dr. Pepper facility and waste water treatment plant in Victorville, Ca. . We are also proud of the new school #19 in Rialto, Ca. finished last May 2010.
Although, our primary interest is grading, we offer and provide full packages to fit your needs, such as fine grading, concrete, paving, block walls, storm drains, sewer, water, channels, import/export, retaining walls,, along with many other trades.
This family owned business combined with over 54 years of excellent service would like the opportunity to work for you and your company.